Life-long Learning Includes Reading the Best Books!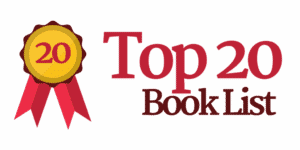 Here is my suggested Top 20 Book List…right now. I could have listed a lot more in each category, but these will keep you busy for a while. Some are classics; some are newer on my list.
I am not 100% in agreement with every word in every book. But I have found all of these to be informative, challenging and very helpful in causing me to think and consider new ways of "being" and living. These books are not all by Christian authors; don't let that hinder your mining for gold here.
I have put these books under categories of life and growth that are important to me, and maybe you too. I try to read a new book in each category every year.
Check out Lifeschool Podcast Episode #109 where I give you my complete process for staying a lifelong learner.
~ Caesar Kalinowski
[Click on any book title to read more about it on Amazon]
Faith                       
The Cure: What if God Isn't Who You Think He Is and Neither Are You?
by Bill Thrall, Bruce McNicol and John Lynch
The Prodigal God: Recovering the Heart of the Christian Faith by Tim Keller
The Practice of the Presence of God by Brother Lawrence
You Can Change: God's Transforming Power for Our Sinful Behavior and Negative Emotions by Tim Chester
A Praying Life: Connecting With God In A Distracting World by Paul Miller
Marriage
The Meaning of Marriage: Facing the Complexities of Commitment with the Wisdom of God by Tim Keller              
The 5 Love Languages: The Secret to Love that Lasts by Gary Chapman
Parenting             
Grace-Based Parenting by Tim Kimmel
The Cure & Parents by Bill Thrall, Bruce McNicol and John Lynch
Mission & Discipleship
Total Church: A Radical Reshaping Around Gospel and Community
by Tim Chester and Steve Timmis
The Forgotten Ways: Reactivating the Missional Church by Alan Hirsch
A Meal with Jesus: Discovering Grace, Community, and Mission Around the Table
by Tim Chester
(Also see "A Few More…" below)
Character              
Humility: The Beauty of Holiness [Updated Edition] by Andrew Murray
After You Believe: Why Christian Character Matters by N.T. Wright 
Leadership                       
The Heart of a Servant Leader: Letters from Jack Miller by Jack Miller
The 7 Habits of Highly Effective People: Powerful Lessons in Personal Change
by Stephen R. Covey
Career / Business / Finances               
Essentialism: The Disciplined Pursuit of Less by Greg McKeown
Winning the Story Wars: Why Those Who Tell (and Live) the Best Stories Will Rule the Future by Jonah Sachs
History / Biographies
Life Without Limits: Inspiration for a Ridiculously Good Life by Nick Vujicic
Steve Jobs by Walter Isaacson
A Few More…
I didn't want to be weird and place my own books in this Top 20 list, but I did want to share them with you too. Books I've written:
Bigger Gospel: Learning to Speak, Live and Enjoy the Good News in Every Area of Life
The Gospel Primer: An 8 Week Guide to Transformation in Community
Transformed: A New Way of Being Christian – Who We Are and How We Get to Live
Small is Big, Slow is Fast: Living and Leading Your Family and Community on God's Mission
Also, some BONUS fiction that I've enjoyed reading on vacation:
Inferno (Robert Langdon Book #4) by Dan Brown
Jack Reacher: Any in the series by Lee Child
The Testament: A Novel or anything by John Grisham
The Sum of All Fears (A Jack Ryan Novel, Book 6) or anything by Tom Clancy
The Interestings: A Novel by Meg Wolitzer
Question: Have you read any of these books? What are your thoughts? What other favorites would you recommend I add to my Top 20 Book List? Leave me your thoughts below.
Copyright © 2017 Caesar Kalinowski