Shifting Your Small Groups to Vibrant Missional Communities
A Proven Way to Move to a More Incarnational Focus
Around the world thousands of churches have loads of people involved in what we've come to know as "small groups". And that's a good thing. But often these groups can become very inward focused–not a lot of outward or missional impulse. But it doesn't have to stay that way.
Shifting your small groups to missional communities is much more than a name change. It's much more than a weekly meeting (of mostly Christians) and it's not just a monthly service project added in and called "mission". 
Let's Get Started…
I want to recommend a resource that I truly believe can help change this for you, save you a lot of time and frustration, and help get your group on a path to a much more missional and incarnational lifestyle.
I've used this tool for years now with lots of people; it's called the Tangible Kingdom Primer. It was written and created by Hugh Halter and Matt Smay and I was privileged to edit this primer. [click here to get a free sample of Week #1 and a discount code to save you money on TK Primers]
I love this thing! I know of no other resource that is more helpful for making the transition from small group to missional community or for starting a brand new community from the ground up with a solid foundation.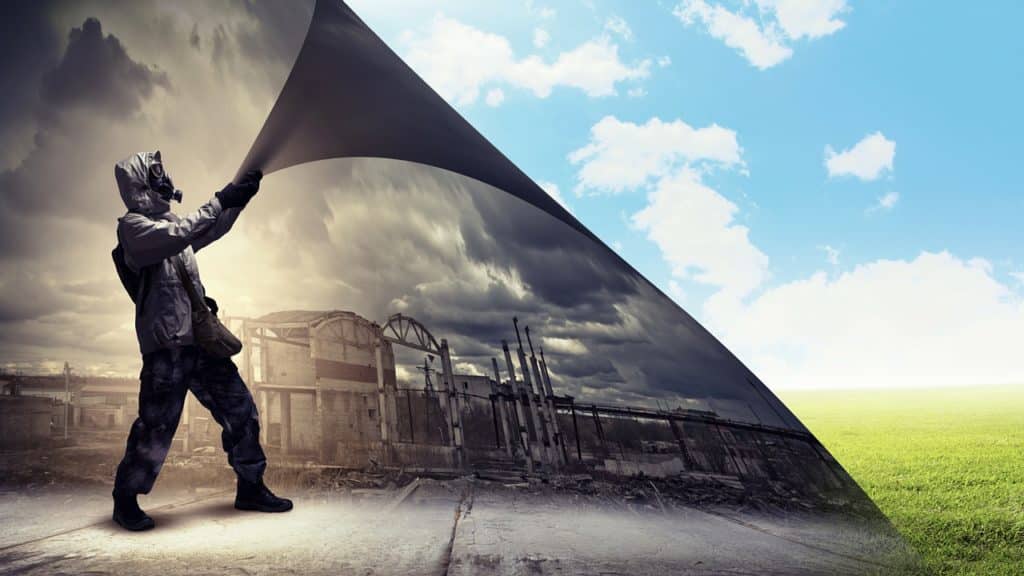 Here's How It Works
Let me give you a quick heads up as to how the Tangible Kingdom Primer works and why I think you'll love it.
The TK Primer is an 8-week experience done in community, as a group. It is designed to create new community rhythms that lead to a deeper understanding of the gospel and incarnational living. The Primer is set up in a daily format for each person in your group to complete individually. It probably takes 15-20 minutes most days to read through and process the questions. Day 5 of the sequence is Community Day when you'll get together with your group for a meal and to work out what you've been learning all week.
Let me briefly walk you through how the weeks are set up:
Day 1: EXPLORATION
The first day of the weekly rhythm will introduce you to the subject of the week and provide thoughts, stories, and definitions to help you get an understanding of the concepts.
Day 2: MEDITATION
On this day you get a scripture or two connected to the topic to give you a biblical framework, You'll also answer a few questions to help process the scripture.
Day 3: CHANGE
This is where you start to get serious. What does this idea mean in your life? How would your life be different if you began to let it be changed by the gospel?
Day 4: ACTION
By now you've begun to let your heart be changed, now how about your hands and feet? Action Day is about putting it into practice. These days are absolutely critical to the success of your group and your own personal growth.
Day 5: COMMUNITY
This day is meant to be a model for how our lives in community are to be increasingly lived out. Day 5 is when you get together with the other members of your community (those other folks who are putting this stuff into practice along with you) and do something–together. The Primer will guide your time each week.
Day 6: CALIBRATION
Here you'll revisit the theme of the week from a different angle and get some additional things to think about as you wrestle with the topic of the week and allow God to bring transformation into your life.
Day 7: RECREATE
The last day of the cycle includes a time of rest and reflection with the heart of Sabbath. This is a reminder to each of us that taking a break is a biblical pattern–one we like to call ReCreate: we Rest in Jesus' completed work on our behalf, and out of that rest we Create value, beauty, work.
Here's What You'll Learn
Real quickly, here are the topics that will be covered over the 8 weeks together.
WEEK ONE: What Is Missional?
WEEK TWO: What Is Incarnational?
WEEK THREE: The Gospel
WEEK FOUR: What Is Community?
WEEK FIVE: Living Out
WEEK SIX: Inviting In
WEEK SEVEN: Becoming An Apprentice
WEEK EIGHT: The Intuitive Life
If you CLICK HERE I'll send you a sample of the first week of the TK primer and a special discount code that will save you big money when buying these for your group.
The next best time to get started transitioning your small group to a missional community is now.
(If you've already started a missional community but it needs a little help, check out this post.)
Here's a cool testimonial from Tanya who has used the Tangible Kingdom Primer:
A few years ago our small group studied the Tangible Kingdom Primer. That book really pushed us out of our comfort zone, challenged us, and changed our way of thinking!
God used that material to push me to meet my neighbors who lived in the apt across the street. They were always smoking outside and "looked rough." This was definitely out of my comfort zone! Now, four years later, April and I have a beautiful friendship. Our backgrounds couldn't be more opposite, but by pursuing a relationship with her and not seeing her as a project, she has gained trust in me, and has become truly a dear friend. Recently she asked if we could study the Bible together because she wanted to learn more (she has no religious background), and this past week she asked if she could attend church with us.
I've never pushed any of this on her…I've shared my relationship with Christ and have just been myself around her, and through that she's desired to learn more. In the past she's been completely turned off by Christians who appear hypocritical to her.
Anyways, I don't say all of this to toot my own horn but to praise God! It has been the most awesome blessing to see Him at work in April's life! And I'm so thankful because I know that if it were up to me none of this would have happened.
This teaching really works – it took me a while, but learning it, observing it in others, and finally putting it into practice myself – I see how important developing those relationships are and not seeing people as projects or even pushing church on them.
~Tanya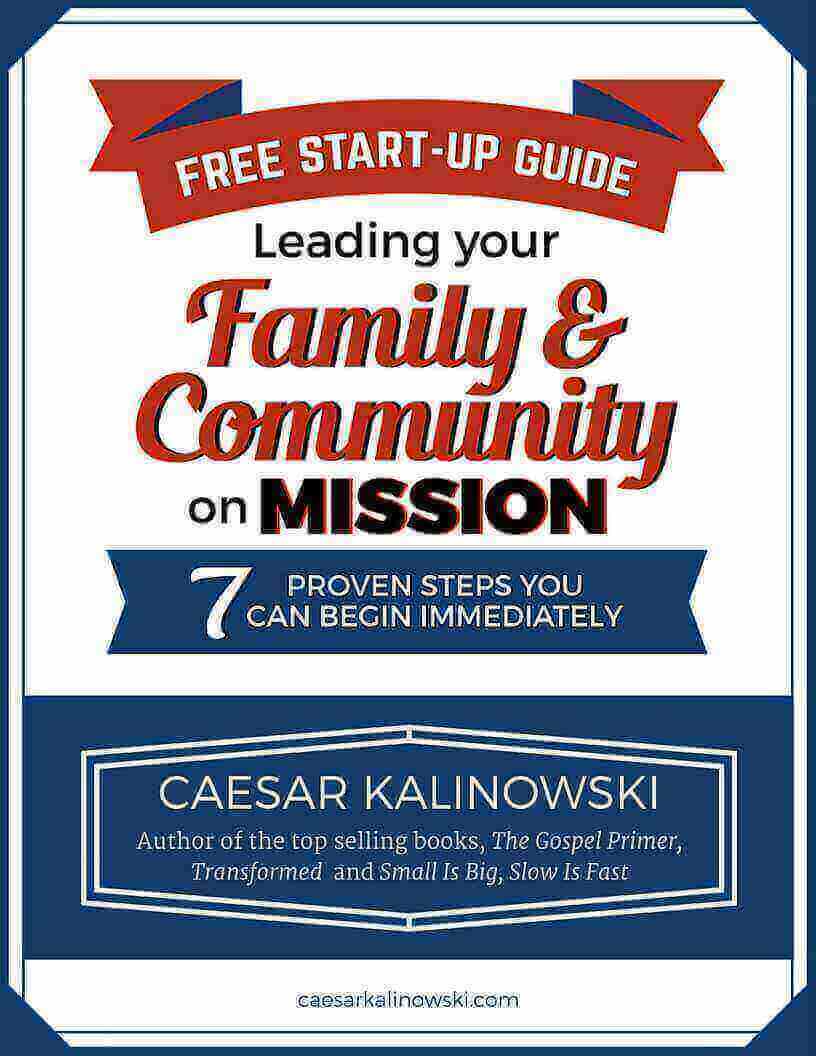 Get This FREE Start-Up Guide: Leading Your Family & Community On Mission

7 Proven Steps You Can Begin Immediately